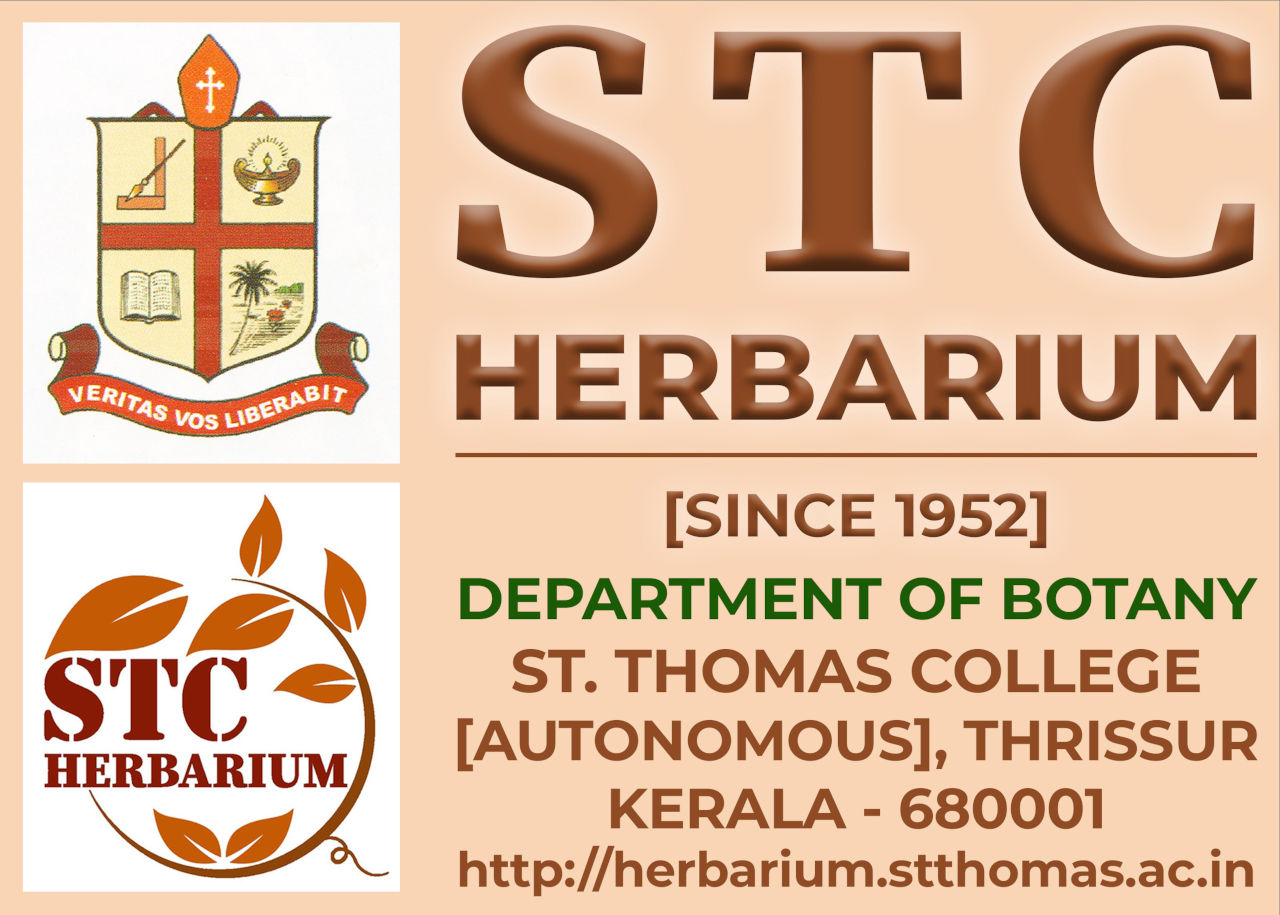 STC HERBARIUM
IN TO THE WILD…
> written by Ms. Sreeshma P.S. (Research Scholar, Botany)
Chimmoni wild life sanctuary is a protected area located along the Western Ghats in Chalakkudy taluk of Thrissur district of Kerala State in India. It is situated nearly 40 Km away from Thrissur city. I often visit the forest almost in all seasons as part of my research work in the plant Baccacurea courtallensis. My first visit was in 2019 during spring season in the month of February. As soon as we get into the forest there is a steep mountain and directly we can enter in teak forest.
The forest is deciduous, hot and humid in the summer. Once in awhile in the Teak forest I found a herd of Deers moving very fast crossing the forest and the watcher accompanying mentioned that they run into the open space due to the presence of their enemy. Also I found a muddy trench which was made by the wild pigs. After travelling through the teak forest nearly 1one km we can find the semi- evergreen forest which is the habitat of B. courtallensis. At a glance it seems the forest of B.courtallensis due to its high population. It is a cool humid place with rare sunlight and smell of moist soil. During summer all the baccaurea trees bear crimson red tree trunk due to its mass flowering. Usually baccaurea is a second storeyed tree lying just below huge syzygium and terminalia.
My intention of visiting the forest is to know the ecology of B.courtallensis and to find its pollinators. The insect visitors circumnavigate baccaurea plant around 8-10 in the morning when its flowers open and emits sweet floral scent. While observing each tree we can notice some kind of differences in the leaf shape and leaf size of the plant.
We can find similar forest pattern if we walk straight for another 10 kilometers. The shallow ditch running through the rock and between trees quench our thirst. The water taste sweet after a long travel through the forest. I have heard that Chimmoni forest is a hometown for the King Cobras, Tigers and Elephants. Hence in our each step into the forest we expect for the real habitants and instead I discovered the pug marks and foot prints of tigers and civet cats.
Suddenly I found someone jumping from one tree to another and it was the great Indian squirrel. Its multi coloured body and long puffy tail is eye soothening.